Students
Community rallies to welcome home Utah student paralyzed in ski accident
Max Togisala, 18, returns to his South Ogden home from the hospital after a ski accident left him paralyzed in February. (Jeffrey D. Allred, Deseret News)
Estimated read time: 4-5 minutes
SOUTH OGDEN – The crowd cheered as 18-year-old Max Togisala of Ogden popped a wheelie in his wheelchair, then moved up the steep sidewalk in front of his house and rounded the corner to a ramp that wasn't there last time he was home.
On Feb. 19, Togisala was in an accident at a ski resort in Sun Valley, Idaho, that left him paralyzed from the waist down.
"I was just going down, and I thought the right terrain was to the right of the mountain, and it was to the left, and it got pretty bumpy and icy, and I just lost control and couldn't stop," Togisala recalled . "My first reaction was, 'I can't move my legs.'
"I was hoping my legs would come back a little bit, but it didn't come back for a while, and it got pretty scary. … I broke into tears (when I found out I was paralyzed), but after a A few minutes, I realized, 'OK, it happened. There's nothing I can do. I can not go back and change it.' "
For 44 days, the Bonneville High School senior had been inside a hospital, hoping to come home with each passing day.
But now being a wheelchair, there was a chance that he would not be able to return to that same home where he had grown up because it wasn't equipped for his needs.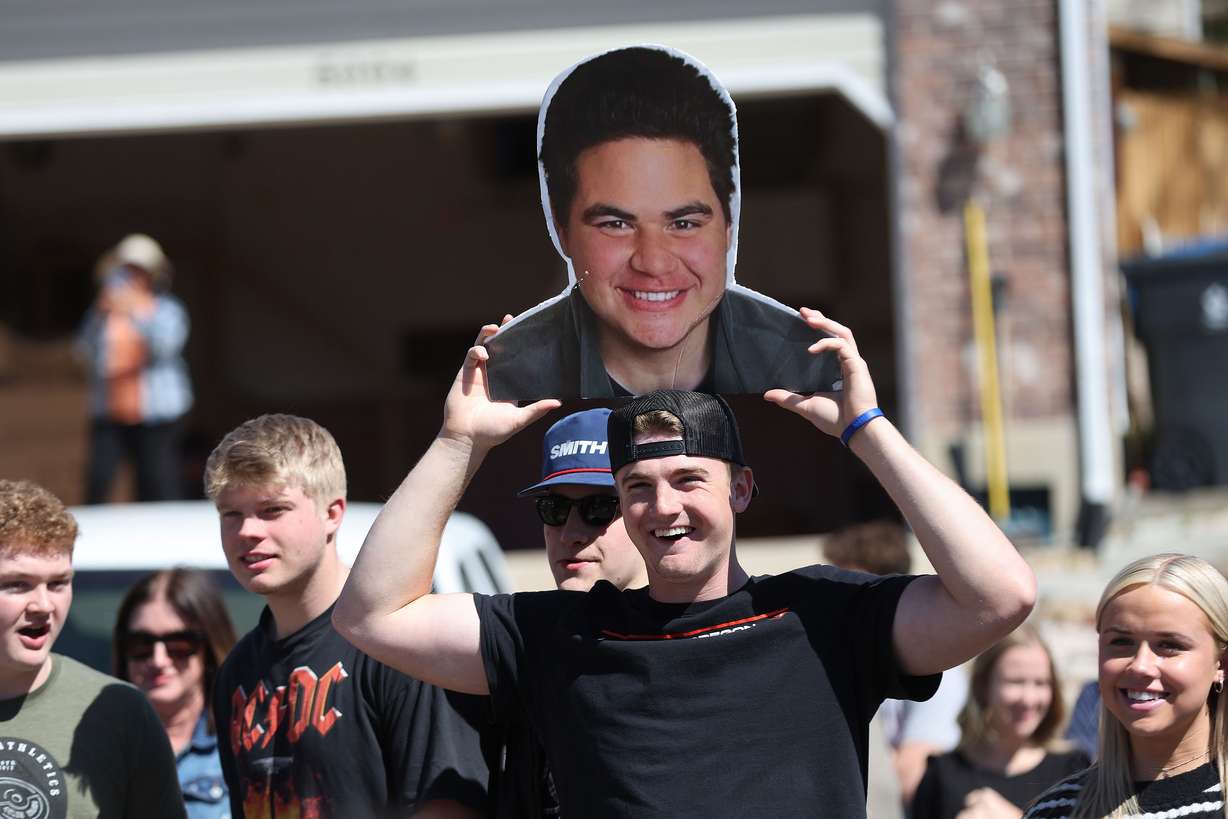 "We were thinking about moving, and I did not want to move," Togisala said. "I wanted to stay here because it's the house I grew up in."
Building a home for Max
When word got out about the accident and Togisala's condition, neighbors like Misti Anderson jumped into action.
"At first we didn't know if the house was even OK for Max to live in," Anderson said. "The family wanted to stay here. They love their neighbors. Max really wanted to come home here."
Anderson explained that the Togisalas' home was deemed livable, but that there were some issues, namely no bathroom on the main floor. Also, since the home is a tri-level, having easy access to a living space would be difficult for Togisala. After consulting with his parents, as well as Anderson's husband who is a civil engineer, it was decided that an addition to the house would be the best way to go about modifying it. That addition would include a living space with a bathroom, as well as a side entry access. Future plans include modifying the kitchen.
"If you can not adapt your house to fit your new needs, then you can not live here," Anderson explained. "You have to be able to have a bathroom you can get to and a shower. You have to be able to have a kitchen that you can actually get to, to get your food. You have to be able to move around. You can. 't just be stuck in one room. "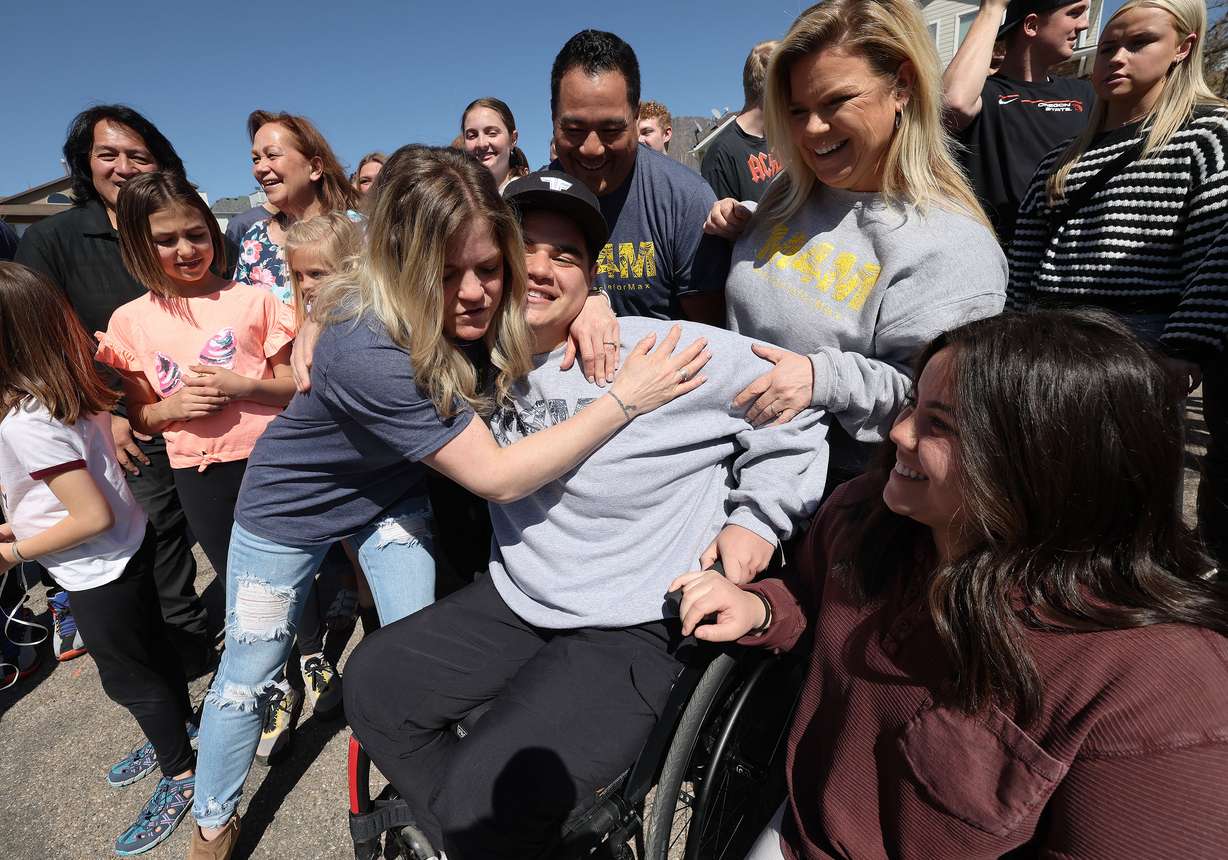 For the past three weeks, a whole community has come together to build the addition. And according to Anderson, it has been a labor of love for so many people.
"The amount of people who have worked on this has been so amazing," she said. "People have been making this a priority, and taking time away from their jobs. People have worked weekends and nights to get it all done. The roof was donated, and all the framing and lumber was donated. All the concrete was donated, excavation. was donated. My husband and I cry every night because of all the goodness. "
Togisala said that when he heard that his community was doing this for him, he was shocked.
"I did not believe it when they told me," he said. "I thought it was just an idea, and when they first told me that they were starting to break ground, I was like, 'Wow, it's coming true!' It was just amazing. "
Amber Togisala, who has been documenting her son's journey on her Facebook page, thanked everyone for being their village.
"We wouldn't be here without all of you guys' help and support," she said to the crowd that gathered around her son for his homecoming. "It takes a village to raise a kid. You're a village, and we know he's going to do great things. … We're so grateful for the love and support you's all shown to our family. We couldn 't ask for a better village, so thank you for being our village. "
'Smile every day'
While Max Togisala is still getting used to his new normal, he had some wise advice to offer.
"Just smile every day," he said. "That's all I did really. Just make sure to smile every day, and just enjoy it because your life is still worth something. It always is no matter what."
⁇
Photos
More stories you may be interested in
.