World
UFC 273 rundown: Chimaev keeps rolling while learning key lessons
Alexander Volkanovski retained the featherweight title at UFC 273, defeating Chan Sung Jung by fourth-round TKO on Saturday in Jacksonville.
Also on the card, Aljamain Sterling upset Petr Yan to remain the bantamweight champion, while Khamzat Chimaev remained undefeated with a hard-fought decision over Gilbert Burns.
Here are three takeaways from the pay-per-view event:
Volkanovski entering unbeatable territory
Volkanovski's performance against "The Korean Zombie" was virtually flawless.
He was a step ahead at all times, using his speed, accuracy, and volume to dominate Jung en route to referee Herb Dean's boxing-esque stoppage early in the fourth round.
As a result of the emphatic TKO and Volkanovski's gutsy performance against Brian Ortega last September, it feels like he's finally shifting the narrative surrounding his title reign.
When Volkanovski eked out a split decision in a rematch with Max Holloway almost two years ago, some viewed his reign as fraudulent or, at best, not dominant at all. Volkanovski was the guy who played it safe, content to jab his way to victory, and the guy who was only slightly better than everyone else.
But that Volkanovski is no more. He has shown a different side these last two fights. This is actually similar to pre-title Volkanovski, who stopped Jeremy Kennedy and Yusuke Kasuya with brutal ground-and-pound in his early UFC days. It may be a sign that Volkanovski's confidence is increasing as he racks up more title defenses – he's willing to put himself out there more and go for finishes.
Now tied with Holloway for the second-most title defenses in UFC featherweight history at three, and now riding a 21-fight winning streak, we're starting to wonder if anybody can beat Volkanovski. He does not seem to have any holes in his game. He'll be a huge favorite against anyone not named Holloway, and even then, you have to imagine the oddsmakers will give Volkanovski a considerable edge when that trilogy bout happens.
No one is invincible in mixed martial arts, but Volkanovski is making a damn good case.
Sterling's vindication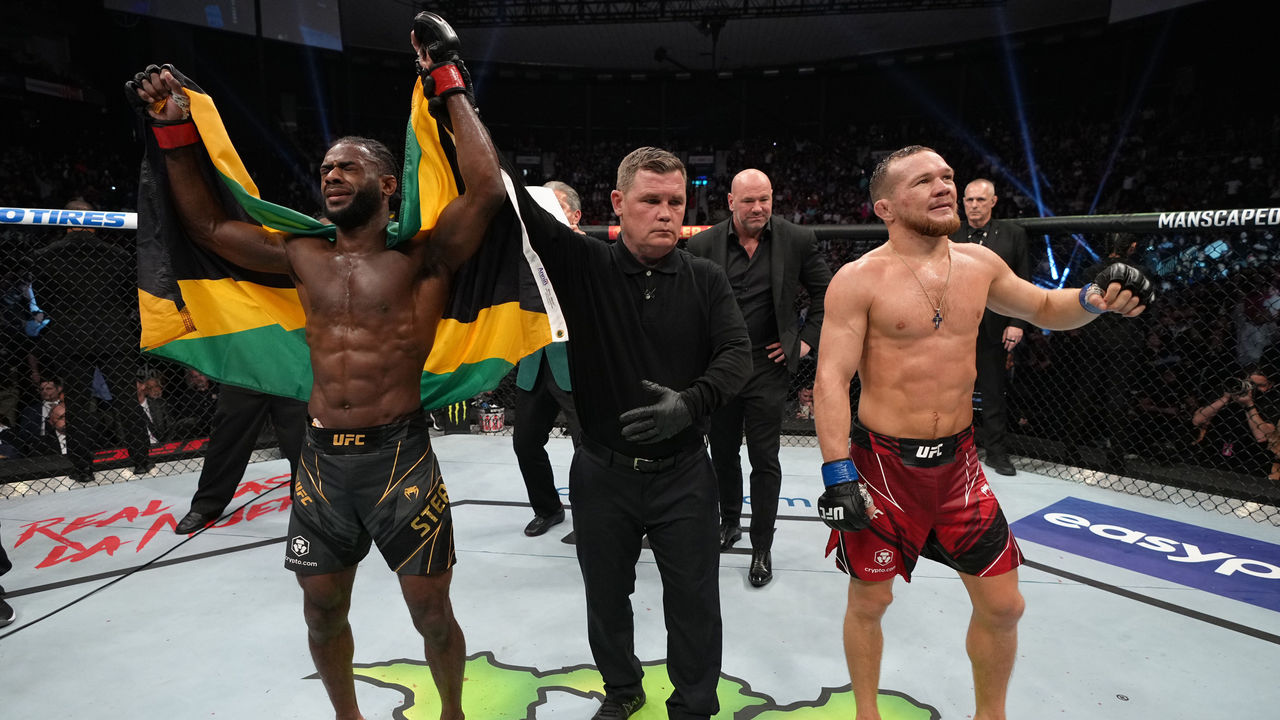 Sterling can say whatever he wants in the aftermath of this win over Yan – he's earned that right.
"Funk Master" spent the last 13 months hearing from people on social media about how he was not the real champion, how Yan was going to put him in his place in their rematch, and how he should not call himself the champ or pose with the belt.
He silenced those critics.
It was puzzling that it was Sterling who became one of the UFC's most disliked fighters in light of what happened, not the guy who committed one of the most egregious fouls in recent memory.
Sterling said it as soon as his first fight with Yan ended back in March 2021: A disqualification – with momentum on Yan's side – is not how he wanted to win the UFC bantamweight title.
Well, the underdog got his championship moment. Sure, it was a split decision, but he won fair and square. Sterling promised a much better version of himself and a new game plan, and he delivered.
Sterling is now the rightful, undisputed king of the 135-pound division, and no one can say otherwise.
Chimaev lives up to the hype in a different way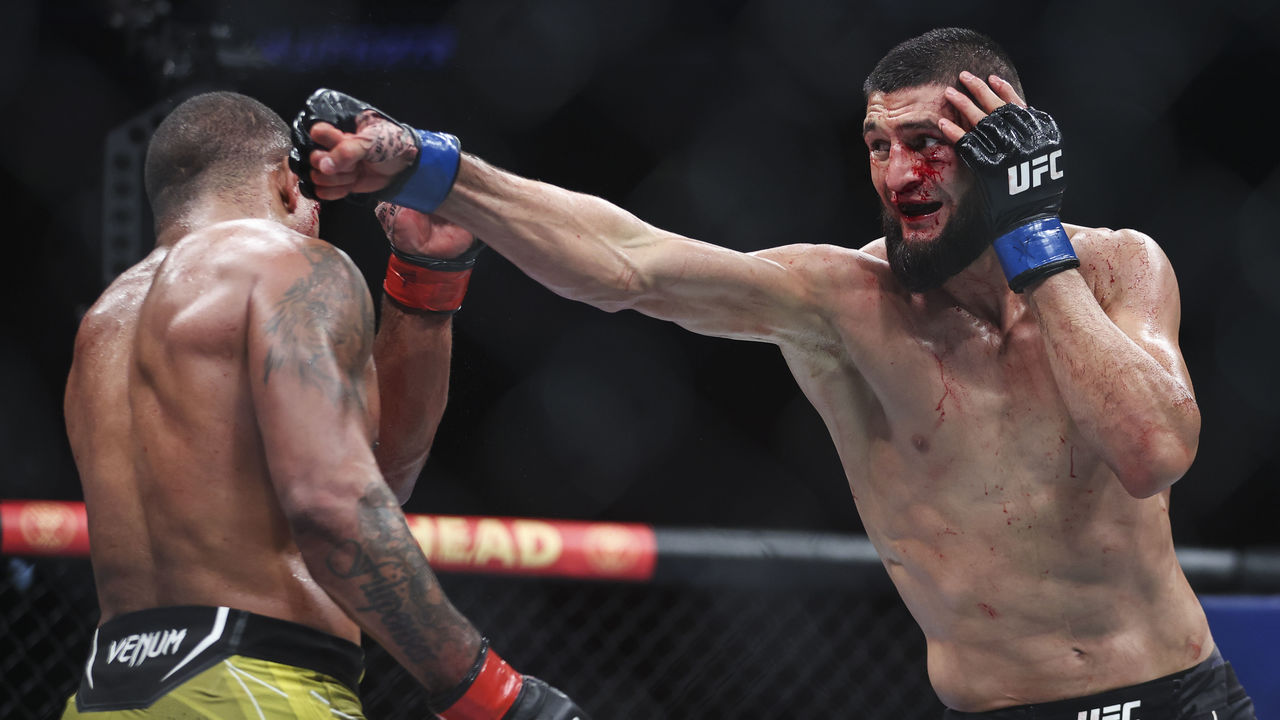 If you saw Chimaev's face at the end of three brutal rounds with Burns, this may not seem true, but a hard-fought, unanimous decision victory in which he was tested in several ways was ideal for Chimaev's career.
Not only did Chimaev pick up a huge win and remain undefeated, but he also gained invaluable experience that will quickly allow him to become an even better fighter. This fight will teach him certain lessons that early, one-sided finishes simply can not.
After all, Burns was labeled as Chimaev's biggest challenge by far. This was the fight in which Chimaev was supposed to face adversity – certainly more than in his other four UFC appearances. And he did. Burns threw the kitchen sink at him, tested his chin, and cut him open. Yet, Chimaev walked away with the victory in a "Fight of the Year" candidate.
Sure, this performance was not as "clean" as Chimaev's routines of Li Jingliang, Gerald Meerschaert, Rhys McKee, and John Phillips, but we learned infinitely more about "Borz" on Saturday than in all his other UFC fights combined.
The people saying Chimaev was exposed just because he did not dominate Burns are out of their minds. In his fifth UFC fight, 11th pro bout, and less than four years into his pro MMA career, Chimaev beat the No. 2-ranked fighter in the welterweight division. He hadn't even fought a top-10 opponent before Saturday. He should be praised for this feat, not criticized.
So, yes, Chimaev did live up to the hype at UFC 273. He did prove that he's the real deal, that he's one of the best welterweights in the world, and that he's probably a future UFC champion. It just looked different than what we're used to seeing.