Python
Selah-Moxee Irrigation's surplus water could spawn new development, irrigation upgrades | Local
Certain landowners have a rare opportunity to tap a surplus of a vital but limited resource: water.
The Selah-Moxee Irrigation District has 7,400 acre-feet of surplus senior water rights it plans to sell and lease out to area landowners.
This is the first private water bank offered in Yakima County since new rules governing rural domestic wells took effect in January 2018. Those rules require counties to assure an adequate supply of water and a legal right to tap it before issuing any well permits for rural development .
Senior water rights have priority over junior water rights, which can be subject to cutbacks during short water years.
The irrigation district is offering leases on 1,650 acre-feet of senior water rights and selling another 200 acre-feet of senior water rights in an auction through Western Water Market that opened May 1 and closes June 15.
An acre-foot is enough to cover an acre with a foot of water or supply 10 homes.
Additional auctions will be offered in the future, said Nathan Draper, who oversees the irrigation district. The first auction is open to district members only.
"We do know that there is some interest out there, so it will be interesting to see how things progress through this first auction," he said.
Proceeds from the leases and sales will be used for infrastructure improvements in the century-old district, Draper said.
The water bank could offer some builders on qualifying land an alternative to the county's water utility, which assesses permitting and usage fees.
The water potentially could be used for domestic, commercial or industrial needs, said Kristina Ribellia, president of Western Water Markets.
So far, there has been lots of interest in the auction from those seeking water for farming and development, she said.
"The bidders aren't being fully transparent on their needs yet, but we think there is a range of needs out there," Ribellia said.
It's no secret that water is over-allocated in the Yakima River Basin, a problem faced in other basins across the state. Farmers often complained that an increasing number of rural domestic wells – once exempt from the permitting process – were impacting their water supply.
Concern about over-allocation of water led the state to impose a moratorium on rural domestic wells – once exempt from permit requirements – in Upper Kittitas County in 2009, which halted development until studies were completed and a mitigating system was established that included water banks.
The state Supreme Court issued a ruling requiring counties to assure adequate water supply and a legal right to tap it before issuing rural well permits.
Yakima County received grants from the state Department of Ecology and purchased senior water rights to establish a water utility for rural development. The water utility took effect in January 2018.
Surplus water
Draper said surplus water in the 7,740-acre irrigation district has accumulated over time due to some water conservation practices and agriculture land being converted to residential.
The district has lined about 3% of its canals – which helps minimize loss through seepage – and changes in irrigation practices, such as using drip irrigation systems rather than flood irrigation, have helped, he said.
Land largely in the Moxee area has been converted from agricultural to residential in recent years, Draper said. The district still serves those areas, but residential irrigation consumes much less water than crop irrigation, he said.
The district underwent a thorough assessment and has been donating some of the surplus water back to Ecology to improve stream flows for fish, Draper said.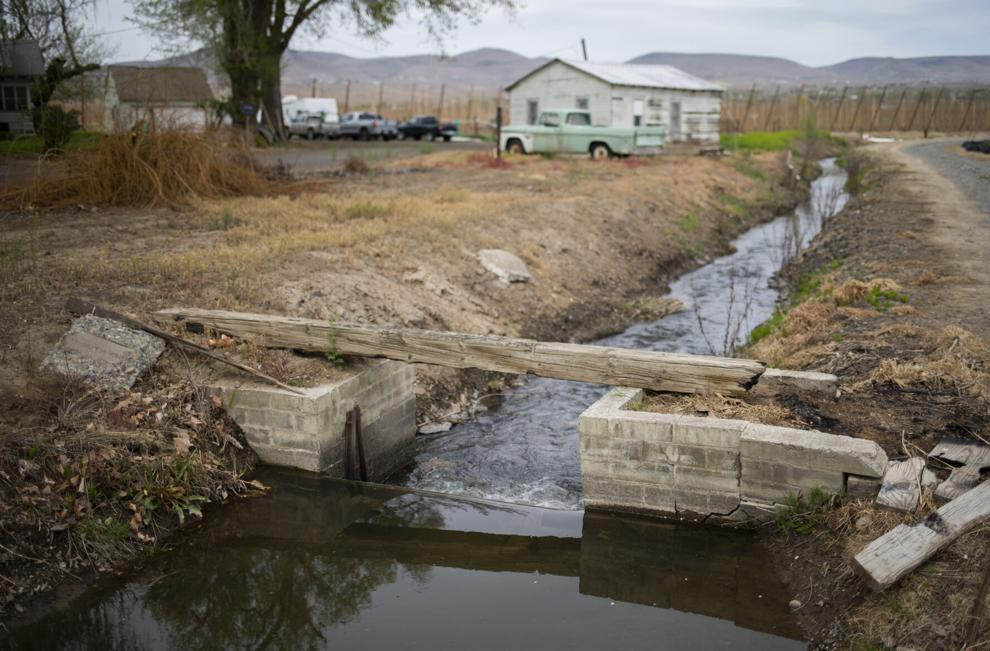 Improvements
The irrigation district was built in the late 1800s without many upgrades since, Draper said.
"A lot of that same infrastructure exists today," he said. "A 100-year-old system needs upgrades at this point."
Canals will be lined, with some piped to provide pressurized water delivery so farmers won't need to rely as much on electric pumps, he said.
Computerized automated gates at the river diversion will be installed, similar to the state-of-the-art equipment found in the Roza Irrigation District.
"So there's some energy efficiency benefits to this project as well," Draper said.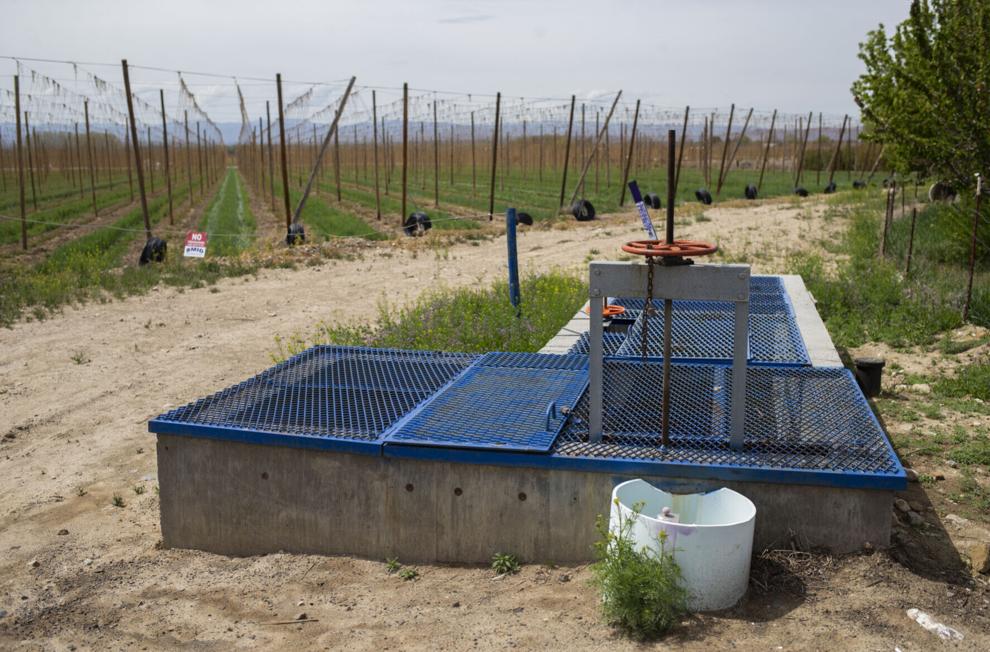 Water bank
Draper said water sold and leased could be used for farming, rural domestic, commercial and industrial needs but that county and state regulations must be followed.
Landowners who buy water rights to drill a well will be required to meter usage and report it to the state Department of Ecology, said spokeswoman Joye Redfield-Wilder.
But the process isn't as simple as buying or leasing a water right and drilling a well, Redfield-Wilder said.
Irrigation is supplied by surface water while wells tap groundwater. However, the two are connected and those wanting to drill a well will need to show they are not impairing another water right, she said.
That can be done through the state's water right and transfer process with Ecology, she said.
The irrigation district is required to report the amount of water it obligates through permits, but it's up to the landowner to meter and report usage, Redfield-Wilder said.
Western Water Market has published an online list of frequently asked questions about the water bank and auction.
"We think that larger users – those who need non-exempt permits, whether for commercial, industrial, domestic, or agricultural use are the most likely bidders," Ribellia said. "However, we designed this auction to be inviting to anyone who needs water and has not been able to obtain what they need yet."
.