Insurance
New businesses start adding up in Canton – with more to come – SiouxFalls.Business
June 23, 2022
This paid piece is sponsored by Sioux Metro Growth Alliance.
Here's a sense of the business activity surging in Canton: The Chamber of Commerce held five ribbon-cuttings in six weeks.
"It's been great," said Jeffrey Tanner, the chamber's president and CEO, who also serves as the executive director of the Canton Development Corporation.
"Our membership is up significantly this year, and we're pretty pleased with the trajectory right now."
The new additions to the town less than 20 miles south of Sioux Falls include everything from a nutrition shake business to a new ambulance station and a roofing and siding business.
"There's a lot of movement," Tanner said. "The downtown area is where some mom-and-pop shops have located, so we have our downtown segment, the industrial sector and housing, and everything is clicking on all cylinders. It's been tremendous. "
One of the new additions downtown, Heartland Spaces Market, has drawn a fast, encouraging response from the community.
Owner Beth Thompson expanded her home interiors business to include a retail storefront at 121 E. Fifth St., with inventory including home furnishings and decor, art, apparel, accessories and gift items.
"There are not many options for this kind of shopping in Canton, so I wanted to offer that to the community, and people have been very supportive," Thompson said. "And we've also seen customers from out of town, so hopefully we'll be able to become a destination for visitors as we grow."
The store also plans to offer occasional special events and began with a "shopping and sangrias" day in May. Hours are 11 am to 2 pm and 5 to 7 pm Wednesday through Friday and 11 am to 4 pm Saturday.
Thompson has lived in Canton for 12 years and said the community is experiencing a surge of activity.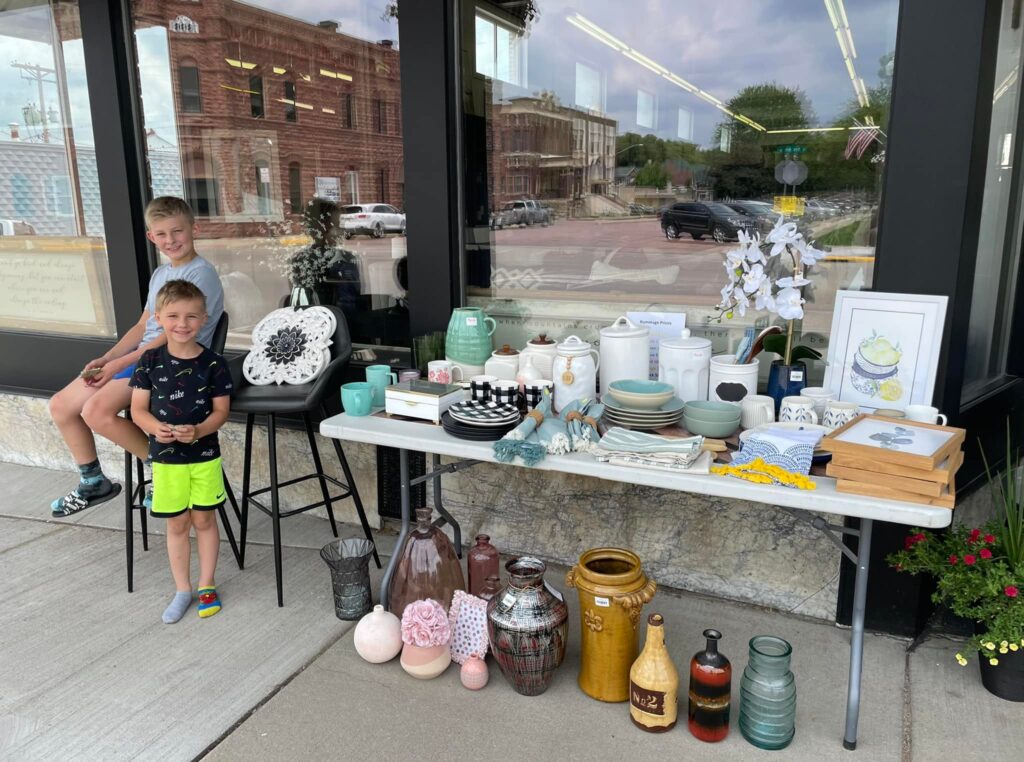 "There are a lot of positive things happening here," she said. "We're just excited to be part of it."
So is Amber Van Dam, who just opened an Anytime Fitness location with her husband, Matt.
They own their building at 109 and 111 N. Main St. and she used to run a bakery there while teaching Pound fitness out of the back of the building.
An insurance firm leased the other side of it, and when the lease was up, the couple decided to put in the fitness center.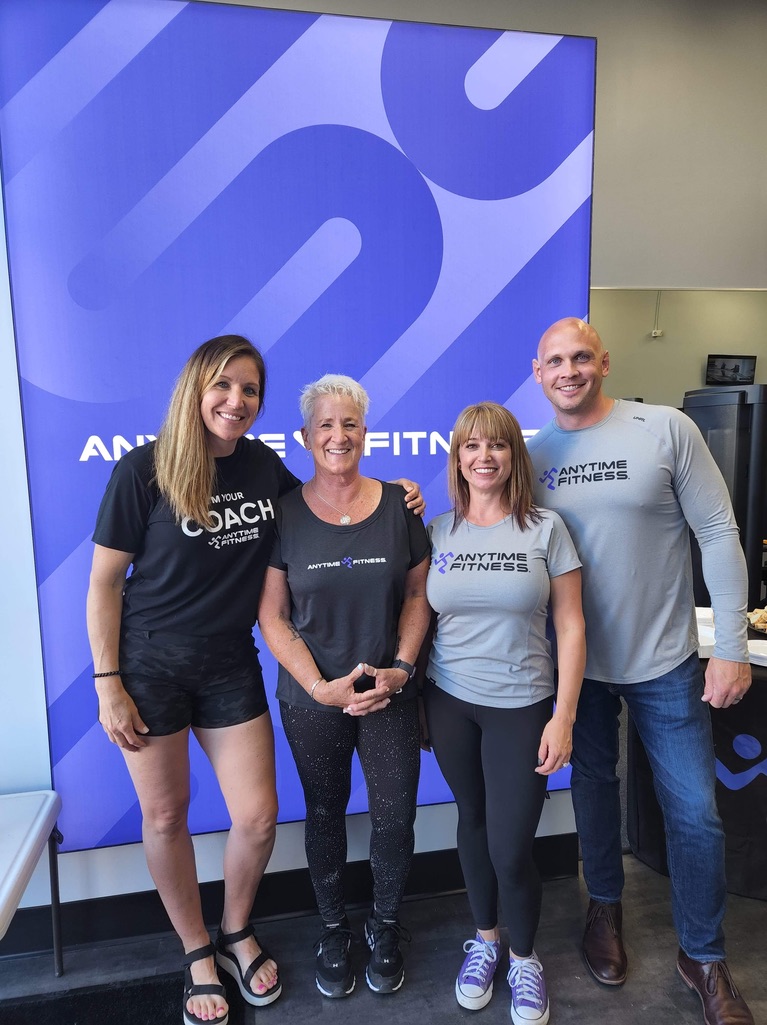 Personal trainer Emily Plucker, manager Lori Pudenz, Amber and Matt Van Dam.
"Canton does not really have a 24/7 gym that's newer with new equipment and definitely there are no franchise gyms," Van Dam said. "My husband and I worked out a lot and decided it was something we wanted to offer to the community."
Canton residents have shown a lot of enthusiasm already, she said.
"They're super excited for it. It's been great, "Van Dam said. "We've been here seven years, and I love a small town. When your kids get hurt at the park, chances are there will be someone there who knows them and will help out. Everything is in walking distance. I walk to our building or ride my scooter, so it's nice that everything is so close. "
The appeal is becoming obvious to more people, she added.
"Canton can not help but grow because Harrisburg is so close to Sioux Falls now, and so if you want a smaller community, you've got to go out even further, and this is it," she said. "We're definitely seeing younger families moving here all the time."
And more likely will be coming. The community is anticipating a 64-acre housing development and has several other developers looking at options, Tanner said.
"Housing has been our biggest issue, and we're on the cusp of addressing that in a big way," he said. "We've always had a significant amount of industry for the size of our community, and it's been a little backward."
The community of 3,500 likely will be adding more employers too, though. The industrial park continues to draw interest, with multiple deals pending.
"It's a mixture of manufacturing and other segments," Tanner said. "There will be potential for a significant number of jobs with at least one of the build-outs."
The community is a good example of the momentum being experienced across the Sioux Falls metro area, said Jesse Fonkert, president and CEO of Sioux Metro Growth Alliance.
"Canton is doing a lot of things right, and that's why things are clicking," he said. "The community leadership has banded together, there's a positive attitude towards responsible growth and development, and the business community is responding accordingly. We are excited to see the current investment and anticipate some strong growth in the years ahead here. "
Next year, Highway 18 will be expanded to four lanes from Highway 11 west to Interstate 29, which Tanner said will have another positive impact on growth.
"We really do think we're going to have the chance to grow and grow right, and I think we'll keep our own identity separate from Sioux Falls," he said. "There are people right now who are saying if we want good things for our community, we have to work together."